"The implementation of Mastt has transformed the way we perform cost control and reporting functions across the projects and programs. Mastt is easy to navigate and use, creating valuable efficiencies by automating time consuming tasks"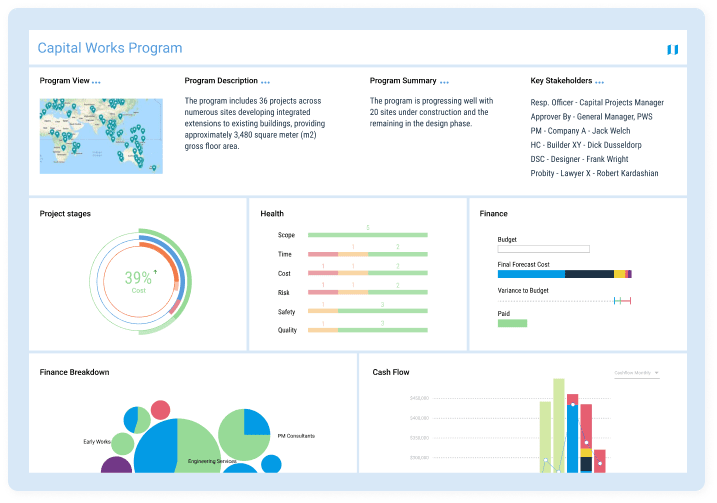 Get answers quickly and easily on Mastt's real time dashboards that consolidate your project, program or portfolio information through powerful visualizations.
---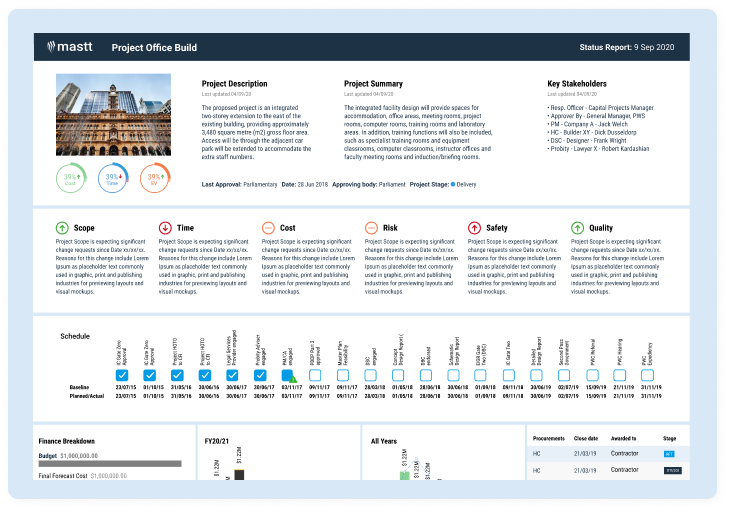 Generate reports at the touch of a button. Reports can be exported to a PDF or excel file to be shared with executives, owners, or project teams
---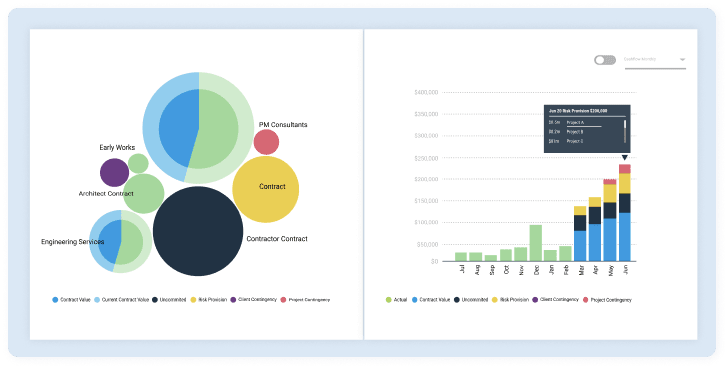 Cut through the noise of tabular data by focusing on your most important metrics. Mastt's custom visualisations make your information digestible so you can analyze any report at a glance.
---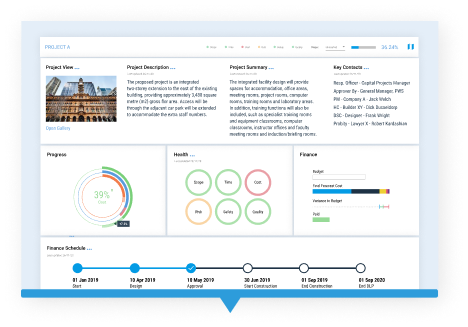 Access project reporting anytime on live interactive dashboards with powerful data visualisations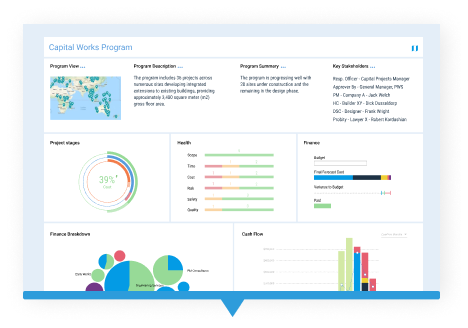 Automatically generate real time program and portfolio reports at the touch of a button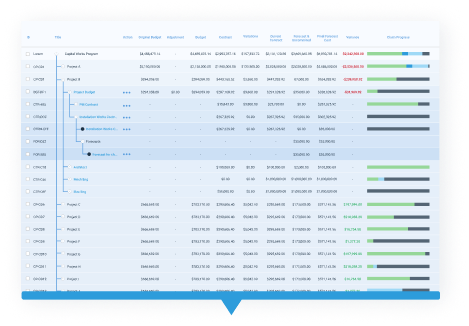 Real time aggregated finances to see the true state of the program or portfolio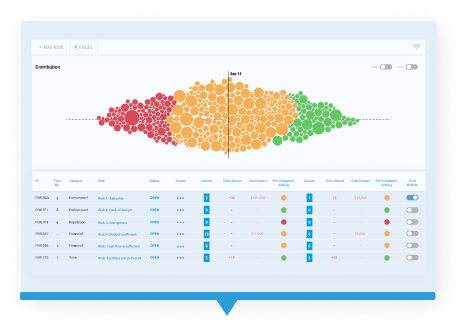 See the number 1 risk on your program or portfolio and stop issues before they occur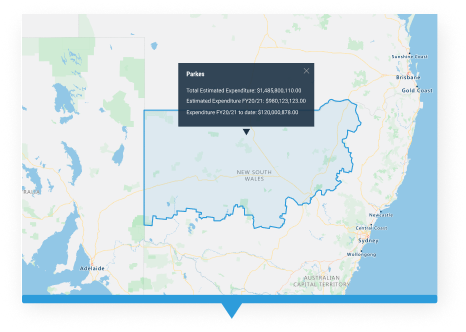 View and profile information on detailed boundary maps of states, regions, electorates and more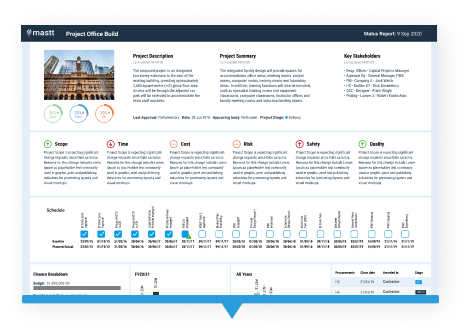 Automatically produce PDF reports with the click of a button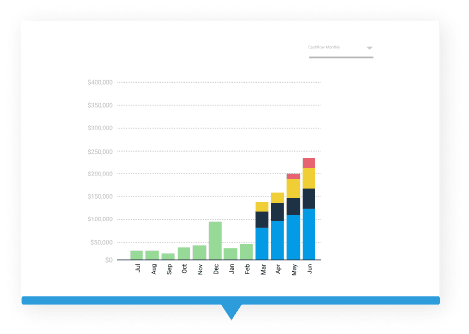 Report on cash flow actuals, projections, baselines and targets with confidence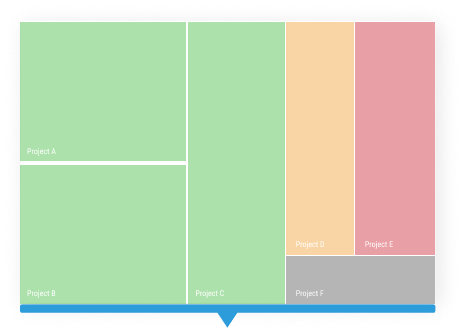 Relative health composition & reporting to ensure you focus on the most important health areas first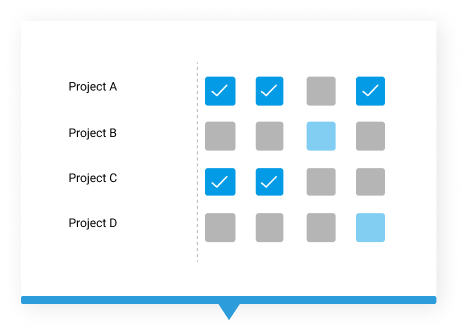 Measure and track project schedules and progress through key milestones, baseline dates and actual dates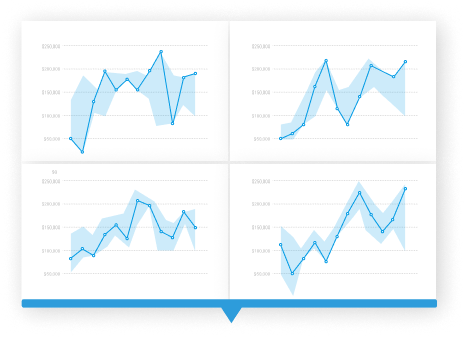 Spot trends and make decisions with benchmarking and performance data across projects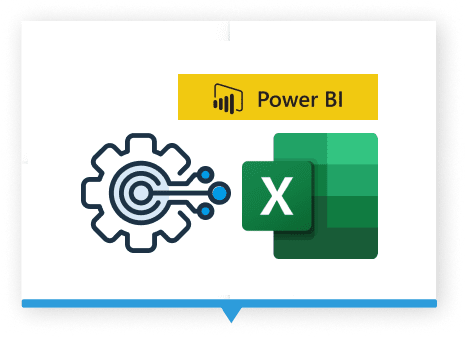 Take data into excel for further manipulation with export capability throughout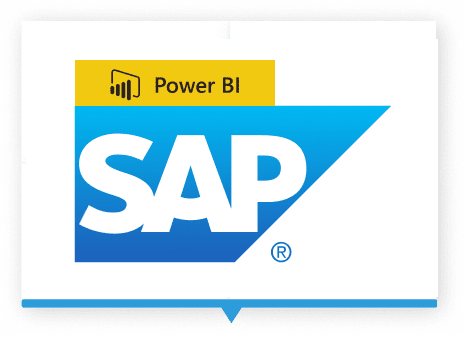 Stop manual or excel upload reporting and take advantage of integrations with Mastt
See what Mastt can do for you